My house is luminously-challenged. The only north facing windows are in the back corner of the boys room, which has blue walls and is crowded with books shelves, rc trucks, toys, posters, etc. Our living room has several windows, but dark red walls and even with all the windows is pretty dark most days. There really isn't a room that is ideal for photography at any time of day. So, I have to be creative with finding the light. One sure fire way is to sit directly in front of a window. On cloudy days, a reflector can help. I love how simply turning your subject just a bit can create shadows and drama.
Of course, when shooting a toddler you can throw that out the window. They have very distinct ideas about what they will and will not do! Sitting still is generally not high on their to do list, and following your requests? Well, you are better off keeping your mouth shut and wishing really hard. Of course, if it happens to be a toddler that belongs to someone other than you, you may have slightly better luck...for at least a second or two anyway ;)
Thanks for stopping in today! I'm linking up with these sweet gals. Pop over and say hello!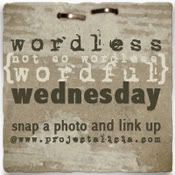 Don't forget to join me for Friday Photo Journal! It's a simple new link up where you can share your images each week. You can share one image, a few anecdotes, or a photo for each day of the week. Whatever suits you. Just capture those precious memories and share your favorites in a post, then link your posts here on Fridays. Visit friends and encourage one another! Here's a button my sweet friend
Sarah
created. Please include the button in your post and spread the word to join in. See you Friday!**
<div align="center"><a href="http://www.serendipityissweet.com/" title="Friday Photo Journal"><img src="http://farm9.staticflickr.com/8351/8331548990_0cde2923fa_m.jpg" alt="Friday Photo Journal" style="border:none;" /></a></div>