Happy Sunday friends! I missed the hunt last week. I just couldn't get all my ducks in a row. But I'm back in action and happy to be participating again. I can't wait to see what you all have captured this week. I love checking out the varied interpretations of each prompt. Here's my line up for this week:
Going Back in Time:
Something Just for Me (Well, it was supposed to be just for me. Then I tried to take a picture of it and someone swiped it.):
Best Part of My Day -waking up to snuggly kiddos:
Night and Day - or not quite either:
Look Up:
Pin It
That's it for this week. Be sure to stop by Ashley's place for more Scavenger Hunt fun!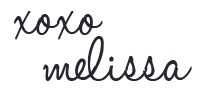 Thanks for stopping in. Have a beautiful day!