Happy Wednesday. Here are a few cherry blossoms to brighten your day :) I just adore them. Looking at them makes me happy. What's your favorite bloom of spring?
Thanks for visiting! Check out these fabulous friends: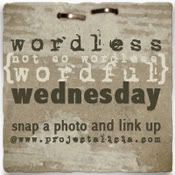 Don't forget to join me for Friday Photo Journal! It's a simple new link up where you can share your images each week. You can share one image, a few anecdotes, or a photo for each day of the week. Whatever suits you. Just capture those precious memories and share your favorites in a post, then link your posts here on Fridays. Visit friends and encourage one another!