Happy Sunday all! We're just getting back from a trip out of town and another round of Christmas festivities with my in-laws. It was a great trip, but we're exhausted. I thought I'd just share this quick post for Simple Things Sunday. This is a pic of my little iPhone addict. She loves scrolling through my photos on my phone and taking a few of her own. I always find a surprise or two in my camera roll, ha ha. She also loves to play Rocket Math. She needs a little help with the addition but, if math beats Dora for her attention, I'm okay with that :)
Stop by Rebecca's place for more Simple Things and lots of inspiration.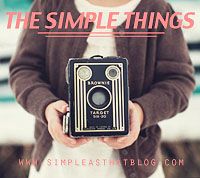 Have a safe and Happy New Year!