'Tis the season for holiday bokeh! I thought I'd try something a little different this year. You can see
last year's attempts here
.
This time around I made a template of an angel, by cutting a circle the diameter of my lens from black paper, then cutting out a hand drawn angel. It's far from perfect, but after several tries with my tiny scissors, I decided it would have to do. This would be much easier if you had an angel paper punch!
I then taped the paper cut out onto the front of my lens and set up my subject a few feet in front of the lights. I shot with my 50 mm f/1.4 lens at 1.4. I cranked up my ISO to between 1500 and 2000 for these shots with a SS around 125. I found I had better luck when I added a little fill light using ambient lighting in front of my subject. These were all shot at night.
Here are my shots. Again, not perfect. I'll want to revisit this when I have more time to tweak my set up. I really wanted the angels to look as if they were flying overhead for the sleeping shots. I think trying a different strand of lights with fewer bulbs and hanging them from the ceiling somehow might help.
There are so many fun possibilities to play with light this season. Give it a try and let me know what you come up with!
Thanks so much for stopping in.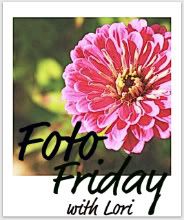 Linking up here today: