Greetings friends! Is it Thursday already? This week is flying by. We have enjoyed some beautiful weather lately, but I hear the cold and gray will be here tomorrow. I do love Fall but really dread winter. Fortunately we only have a short winter here, but those gray days really give me the blahs.
So, for now, I'm soaking up the golden sun, the fresh air and those rich Fall colors.
What's your favorite season?
Linking Up my Thursday photos here: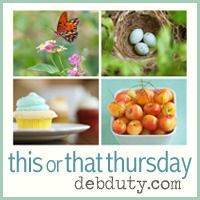 Thanks so much for stopping in! Have a beautiful day ;)