Hooray for a holiday weekend! I am beyond excited that I actually have the weekend off. (Well aside from editing, that is). I did three shoots this week so that I could block off some family time and enjoy a bit of summer. Of course, the forecast is now calling for rain, rain, rain. I sure hope that changes so that we can enjoy a backyard bbq and some fireworks.
This week was busy, but we squeezed in some old school summer fun after I bought the kids a small pool and slip and slide. I love watching them splash and play! The following are a mix of D750 and iPhone pics.
We also spent a fun morning playing at a local pool where I met the lovely
Angie Klaus
and her beautiful family. Angie and I have been friends online for a while. She has offered great encouragement to me on my photography journey and I was thrilled to have a chance to meet her in person. If you don't follow her work, you should! Find her page
here
.
Unfortunately, I didn't get a photo of the two of us together, but we were in bathing suits and ,you know, it wasn't an ideal photo op. I did take a couple shots of the kids enjoying the pool slide.
This was an iPhone snap of the sky as I left Sandbridge after a shoot this week. I loved the wave in the clouds. That little market in the bottom right is a treasure. It still has the old school cash registers (not digital) and circular conveyer belt check out, just like when I visited as a kid. <3 p="">
How was your week?
Thank you so much for stopping in. Enjoy the holiday weekend and stay safe!!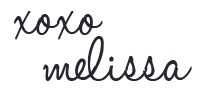 3>