**Since posting this image on facebook and here on the blog, I have gotten several questions about how it was created. Check back here tomorrow and I'll tell you how I did it :) **


Thanks for stopping in!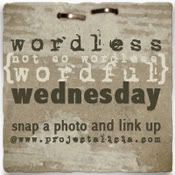 Don't forget to join me for Friday Photo Journal! It's a simple new link up where you can share your images each week. You can share one image, a few anecdotes, or a photo for each day of the week. Whatever suits you. Just capture those precious memories and share your favorites in a post, then link your posts here on Fridays. Visit friends and encourage one another!