Yesterday we had our Girl Scout meeting and bridging ceremony. The big girl is now officially a Brownie Girl Scout (as opposed to a Daisy). Since I can't share the pics of the other girls online, I'm sharing some pics I took of Little Miss while we were waiting for all of the Girl Scout preparations to be completed. The group meets at a big church out in the country surrounded by lots of wide open space. Perfect photo op!
As we were leaving a big storm came up. If you follow me on
instagr.am
you may have seen the pics I shared of that. If you don't follow me on ig and would like to just click the button in my sidebar to the left.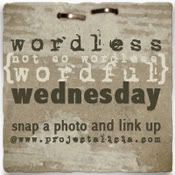 t
Thanks for stopping by! Have a beautiful day!