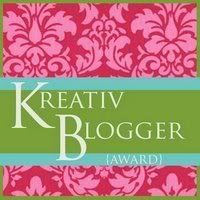 Woohoo! I'm so excited. I just received my first blog award! Thank you, thank you to Crystal at
The Italian Bella Diaries
for awarding me this honor.
Now it is my turn to pass it on:
This is what you need to do...
Thank the person who gave the award to you, post the award on your blog or in a post, nominate 10 blogs which show great attitude/gratitude, link to the people you chose on your post, and comment on their blogs to tell them about the award!
1.
The New Unschooler
2.
Ready Set Read Reviews
3.
4 Peas in a Pod
4.
Crunchy Domestic Goddess
5.
Homeschooled Twins
6.
Up North Mommy
7.
7 Clown Circus
8.
The $200 Mission
9.
Atypical Homeschool
10.
Mom to the Screaming Masses
Please visit these great blogs and leave some comment love!